WALT AVERILL
Walt Averill began his career in the Wine Business in 1983, working for Trader Joe's Markets in Southern California. While pursuing a Bachelor's of Science Degree in Marketing and Management from California State University, Fullerton, Walt enjoyed the mentoring from store managers and a Summer internship at De Loach Vineyards in Sonoma County, CA. Upon graduating, it was time to take the next career step, and Walt signed on as a Sales Representative for the Henry Wine Group and called on top restaurants and retailers in the Pasadena/Glendale area. One year into this, he was offered the Southwest Regional Manager position with prestigious Joseph Phelps Vineyards, covering 5 states and Southern California, developing it into the most profitable territory in the company. After nearly three years, opportunity called again and Walt took the position of Vice President of Sales and Marketing with De Loach Vineyards. During his 8-year tenure, Walt grew sales from $5 million to $20 million, the sales staff from 5 people to 25, the Export market from hobby to 15% of sales, and developed an importing company, which brought in premium wines and spirits from Champagne, Burgundy, Tuscany, Friuli, Chile, Scotland, and Cognac.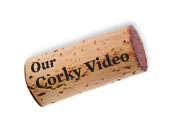 Marrying another wine industry veteran, Máire Murphy in May 2000, led to another opportunity. In 2001, the couple launched their own business – Sin E Wine Company – a boutique negociant specializing in On-Premise focused wines. They created several brands, including Solex Chardonnay, and handled all aspects of the business themselves. They built the business to a manageable size for two people, selling 8,500 cases of wine nationally. In the winter of 2005, they began negotiations with an East Coast based Importer looking to expand. Excited by the opportunity to grow the portfolio with a large sales force and nationwide distribution, they sold their company and signed a contract to manage the California portfolio for the company. In his capacity, Walt oversaw the production at Havens Wine Cellars in Napa and Hunter Wine Cellars in Sebastopol.
After fulfilling their contract, Walt and Máire returned to their former lives as business owners founding Wines West - a Consulting firm specializing in Sales and Marketing to the wine industry. They are also producing a red wine they plan to release in the fall of 2010. Walt lives in Sonoma County with his wife Máire and their daughter Róisín where he likes to cook, garden, golf, and enjoy the local products.