SERVICES
In business, there is no substitute for experience. In the wine business, there is no substitute for relationships. Thankfully, we have both.
At Wines West, we have three different functions to serve you. Our Consulting Services and Business Auditing Services are built for wineries both large and small as well as Import suppliers. Our Custom Branding Services are ideal for large retail customers and restaurants.
What can we help you with?
Consulting Services | Business Auditing Services | Custom Branding Services
Consulting Services
Only a personal meeting with you can help us formulate your individual solution. After our meeting, we will prepare a formal proposal for your project.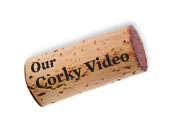 Listed below are just some of the services we offer our Wine Business Consulting clients:
• Business Planning and Management
• Marketing Plans and product repositioning
• Sales and Distribution Plans, including distributor appointments
• Wine Portfolio review, including packaging and wine style
• Direct to Consumer Strategies, including Social Networking
• Packaging Design, including liaising with designers and printers
Custom Branding Services
Let us create a Custom Brand for your business. Utilizing our relationships with wineries, growers, and wine brokers, we can create a wine with the flavor profile and value that you need.
The first step is to discuss your goals, varietals desired, style, and price point. With this information we can assess the opportunities and put together a trial blend for your review. Upon approval, we will coordinate the entire process for you. We can also communicate directly with your packaging designer, or handle this function independently (see examples). Then we will take care of all of the steps to get the wine finished, bottled and delivered.
Business Auditing Services
Does your business need a check-up? We know the wine business thoroughly – top to bottom, side to side, and everywhere in between. Our auditing service will bring us to your facility for one full week so we can have a complete insight into your business. We will review business practices and performance in all departments as well as conduct staff interviews where appropriate. Next, we will compile a comprehensive report on our findings – good and bad – for your review.