MAIRE MURPHY
After an intern year in the family wholesale wine and spirit business in Belfast, Northern Ireland, Máire completed her BA Honors in Business Studies with a Major in Marketing at the University of Ulster, Northern Ireland in 1987. Shortly after, she moved to Boston, Massachusetts where she took a job running the Marketing Department with Martignetti Companies, now the largest distributor in Massachusetts. Four years later she was the first woman to join the sales force for the burgeoning company with a territory that covered many of the quality restaurants in the city. After eight years of sales Máire moved to Sonoma County, CA where she began working for a new web company venturing to sell wine online -Wineshopper.com (originally funded by Amazon among others). As a Trade Manager there she was responsible for signing wineries to the company and after the company merged with Wine.com, the main leader in the space at the time she was charged with buying wine as well as communicating information about those wines on the site.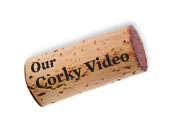 Despite sales at Wine.com reaching $33 million in 2000 the venture capitalists were feeling the dot com bust and Wine.com's Napa doors were closed in Spring of 2001. Considering this a blessing in disguise, she and her husband Walt Averill, another industry veteran, set out to start their own company with Máire writing the business plan. In August of 2001, Sin E Wine Company was incorporated in California. The first year the company produced and sold over 5,000 cases of quality Chardonnay to mostly on-premise accounts. Two years later a Sonoma County Pinot Noir, Magnet was added to the portfolio, followed in quick succession by a Zinfandel and Napa Valley Cabernet.
In 2006, with production at around 8,500 cases, they began negotiations with an East Coast based Importer looking to expand. Excited by the opportunity to grow the portfolio with a large sales force and nationwide distribution, they sold their company and signed a contract to manage the California portfolio for the company. In addition to her responsibilities in Production and Marketing, Máire managed the direct sales and staff of a Napa Valley Tasting Room. In 2008 she was named one of the top 50 Business people in Northern Ireland.
After fulfilling their contract, Máire and her husband returned to their former lives as business owners founding Wines West - a Consulting firm specializing in Sales and Marketing to the wine industry. They are also producing a red wine they plan to release in the fall of 2010. She continues to live in Sonoma County with her husband and 5-year-old daughter, Róisín where she enjoys early morning hikes and even gets to play the occasional game of tennis. Both enjoy entertaining friends from within and beyond the wine business.